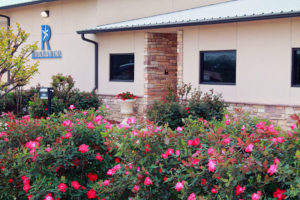 At Ronparco, we specialize in high-quality commercial plastering, decorative masonry, EIFS, continuous insulation, and water-resistant barriers. Our clients value our extensive experience, quality, and reliability. We focus on proactively managing our projects in order to stay on schedule and complete them not only on time but to the highest quality standard.
From large projects like outlet malls and warehouses to smaller projects like historic renovations, we complete every project with extreme attention to detail and emphasis on competitive pricing.
The range of our work spans from historic preservation projects like Texas Hall of State in Fair Park and the renovation of Majestic Theater in downtown Dallas where we worked very closely with restoration specialists to formulate the gypsum plaster to their specifications for historical plaster to larger, more diverse projects like the Tanger Outlet Mall in Fort Worth.
Regardless of the size or scope of your project, we will work closely with your design team to select top-quality materials and precisely follow building code.
Created in 1996 as RONPARCO, LLC, we rapidly experienced intense growth and became a Texas Corporation at the beginning of 2001. We are a certified applicator for all major EIFS systems and Stone Veneer products.
Ronzani, Inc. dba RONPARCO